Normand est un super courtier qui travaille dans VOTRE intérêt. Il va plus loin que la grosse majorité des courtiers et s'assure que votre rêve immobilier puisse se réalisé. Vendre votre maison à Vaudreuil Soulanges sera un charme!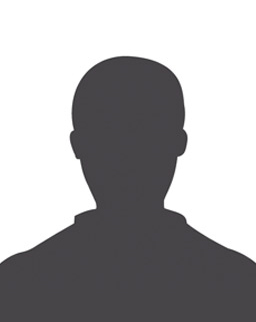 We had never met Normand Roy until we decided to put our home on the market. We selected him simply because he had sent us a good will anniversary message, each and every year since we moved into our home back in November of 2001.  Normand was always onsite well ahead of the scheduled time for the visit of prospective purchasers. He was always immaculately dressed, very professional, extremely polite and courteous and always provided honest answers to our questions. We had 15 viewings in the first 3 days that the house was on the market, which in our opinion was attributed to the excellent 3D visual photography that was made available on Centris.ca, as a means of promoting our home. We would certainly recommend Normand, who is superbly assisted by Francine to anybody who is considering to sell or purchase a home. Gordon & Joyce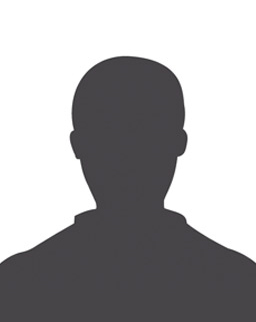 (Français) Une belle expérience client avec Normand Roy qui est présent et a le soucis de bien faire les choses . Merci pour tes précieux conseils !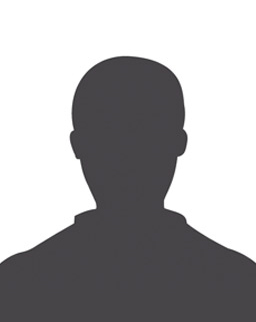 (Français) Normand connait très bien le marché et est de confiance.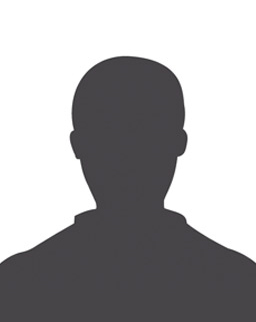 (Français) Normand connaît vraiment bien le marché immobilier, monte ses dossiers de manière rigoureuse et est un négociateur hors pair qui veillera toujours à ce que les intérêts de ses clients soient à l'avant plan.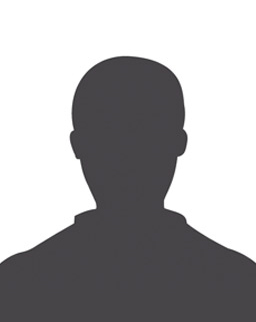 (Français) C'est le meilleur service obtenu d'un courtier. Merci beaucoup.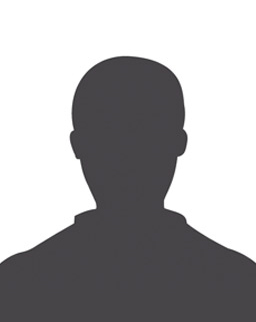 We entrusted Normand Roy with helping us find our new home in the Vaudreuil area. While we worried about finding the right house within our budget during a sellers market, Normand was calmly professional and reassuring. He listened carefully to what was important to us and was attentive to our needs. He sent us updates on available properties daily and set up our visits. Normand replied quickly to every message and communicated in person whenever possible. When a conflict arose with a potential seller, Normand advocated respectfully our behalf and worked hard to resolve the issue. After just 4 visits we found our new home. Normand guided us through the entire process and took all the stress and worry off our shoulders. Normand showed commitment, efficiency, caring and confidence every step of the way. We are delighted to recommend his service.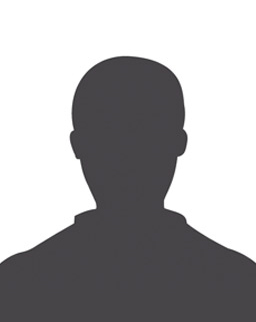 À l écoute des gens et guide dans leurs intérêts.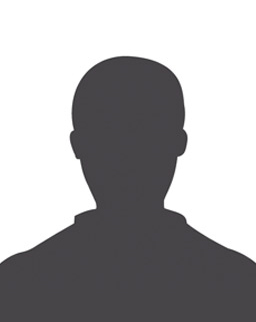 Le courtier essentiel pour une transaction sans tracas, toujours disponible et répond à toutes vos questions sans hésitations...c'est l'homme de confiance que je vous recommande, c'est lui qu'il vous faut!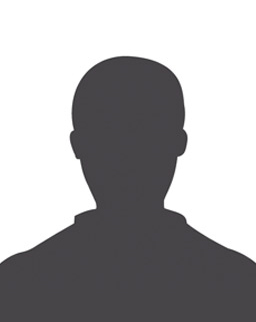 (Français) Normand est un agent hors pair.  Au fil des années ou nous avons fait affaire avec lui, il est resté positif et toujours confiant que nous pourrions avoir nos prix soit dans la vente ou l'achat de maisons.  Je recommande souvent Normand à des amis.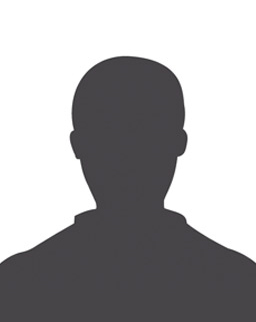 Having Normand Roy as our buying agent was a very pleasant experience. We spelled out our criteria of what we wanted in a house and he showed us what was on the market fulfilling our desires with utmost patience as he spent weeks with us. He answered our every questions and was very knowledgeable about the areas of our search. When we asked him questions about a house, he was very informed on that too. When we contacted him by phone or computer, Mr. Roy was very prompt in returning our calls. If, for some reason he was unable to answer us immediately like being on the road or with another client, his very competent assistant took control, or our messages, and he returned our calls as soon as possible. Mr. Roy has extensive knowledge of real estate, possesses great computer and people skills. His demeanour is always respectful and he has a very pleasant personality. He is a great negotiator and handled the offer and counter-offer like a true professional, with everyone being very satisfied in the end. We would definitely use Mr. Roy again as our agent and would recommend him to anyone buying or selling a house.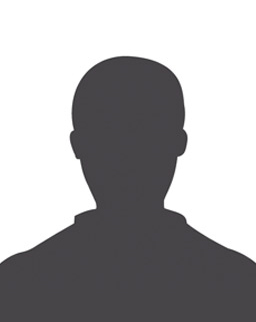 (Français) Normand Roy nous à représenté comme courtier pour l'achat d'une propriété. L'expérience fût des plus agréable. Après lui avoir mentionné nos critères pour notre maison de rêve, M. Roy nous a fait visiter les maisons disponibles sur le marché avec patience et cela pendant plusieurs semaines. Il a répondu à toutes nos questions et etait très au courant du marché local. Quand on lui demandait une question sur une maison, Il nous en informait également. Quand on l'appelait ou le contactait par courriel, M. Roy s'empressait de nous répondre ou son assistante prenait nos messages et M. Roy nous contactait dans les plus bref delais. M. Roy à une riche experience en immobilier et possède toutes les connaissances nécessaires en technologie de même comme communicateur.  Sa façon d'agir est toujours respectueuse et sa personnalité très agréable.  Il est un très bon négociateur, exécute les offres et contre offres d'une façon très professionelle à la satisfaction de tous à la fin. Nous recommandons M. Normand Roy comme courtier immobilier, que se soit pour l'acheteur ou le vendeur.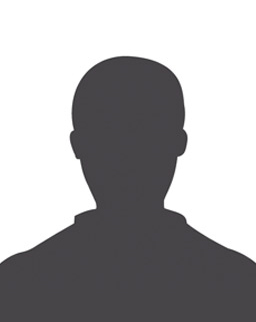 (Français) Excellent!! Très sympatique, travail professionnel...Je recommande fortement Normand Roy. Merci encore d'avoir rendue mon projet réalisable !!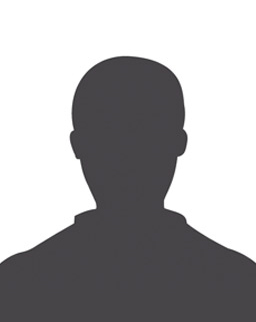 (Français) Je n'ai que de bons commentaires pour mon courtier Normand Roy.  Ses clients sont sa priorité à tout les moments du parcours et ses compétences appréciées et grandement utilisées.  Son évaluation est grandement méritée.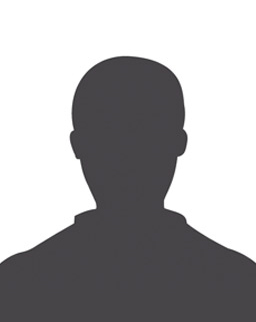 (Français) Il aime son travail, il est passionné et ça se reflète sur toute son équipe. Une équipe dynamique très bien dirigée, une équipe gagnante.  Une très belle expérience du début jusqu'a la fin. De très bon conseils pour mettre notre maison en valeur, en un mot...Professionnel. Je referai l'expérience avec vous sans hésitation. Un gros merci à toute l'équipe et surtout à notre courtier Normand Roy pour le très beau travail. Nous nous sommes sentis en confiance immédiatement, être à l'écoute et disponible pour le client c'est le plus important. Encore un gros Merci!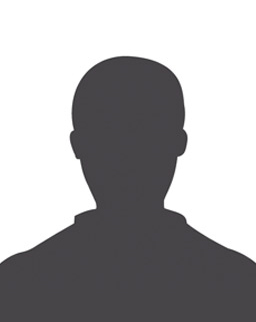 (Français) Il travaille très bien. Je suis content de travailler avec lui, il est attentif aux détails, donne de bons conseils et explique bien tout en répondant à toutes mes questions.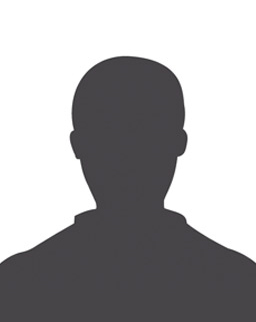 Very satisfied with the selling of two duplexes - Went above and be on. Thank you!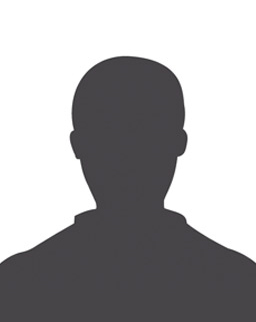 Surpassed expectations. Excellent outlook, given the difficulty of coordinating visits in the beginning due to the circumstances with tenants, went out of her way with details (photography, etc...), extremely professional, competency A +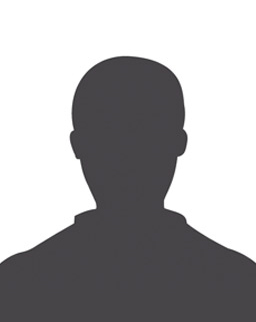 (Français) Mon courtier Normand Roy a travaillé pour moi pour la vente de ma maison ainsi que pour l'achat de la prochaine.  Il aime son travail et il représente très bien la profession.  Une excellente écoute et un professionnalisme qu'on ne voit que très rarement de nos jours, Normand Roy à toutes les qualités pour être un des meilleurs de la profession.  Félicitations à lui et longue carrière.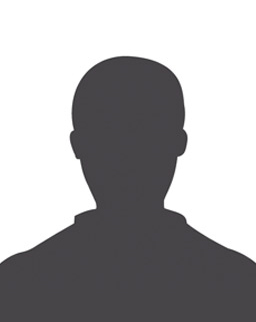 So happy to have used Normand for all of our needs, he always does amazing work and always sells our properties so quickly.  Great person and great broker!  We have worked with Normand for several purchases now and his level of competency.  He is very knowledgable about the business as well as the areas he serves, and always guides us in the right direction.  We feel very confident with him every time we use him.  Highly recommend!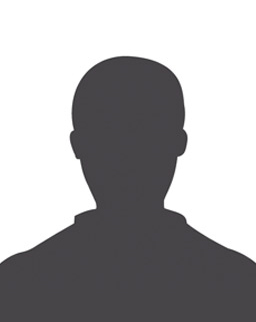 (Français) 20 mars 2019 J'ai reçu un excellent service de la part de M. Roy. Il a su me guider et me rassurer tout au long des démarches menant à l'achat de ma maison. Il a fait un travail impeccable. Il est toujours disponible pour répondre à mes questions. Je ferais affaire avec lui encore sans hésitation dans le futur. Merci pour tout !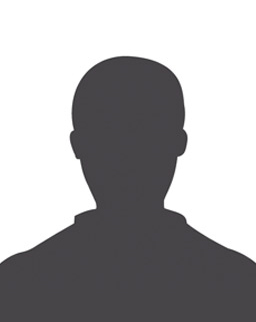 (Français) Excellent service! Normand fait de son mieux pour comprendre les besoins de ses clients et fait tous les efforts pour les atteindres.  Fortement recommandé à quiconque souhaite obtenir le meilleur acheteur pour leurs maison.   D.Doiron, mars 2019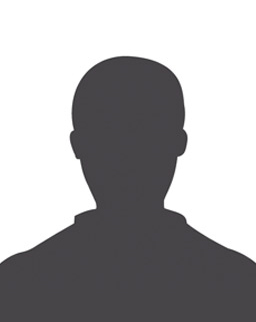 Normand We would like to express our sincerest gratitude to you and your sales team for selling our house in record time. We are very sorry and regret that you and your team were not the first agents we called, what a mistake! It is now very clear to us that not all agents and sales teams are created equal.  Your advice through the process , amazing photos, pricing advice , attention to detail and fantastic support and prompt feedback from your staff in keeping us informed made the process so much easier.  Thank you so very much, I will always refer your team. 2019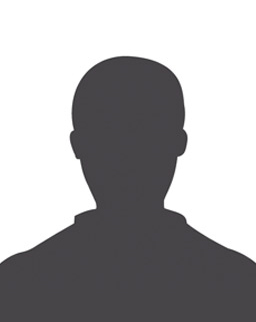 Je vous remercie Normand Roy et votre équipe pour le travail professionnel rendu à ma mère, Herman et moi-même. Tout c'est bien passé, je n'ai pas eu de problème ni regret. Je vous recommanderez à mes amis et espère refaire affaire avec vous une autre fois.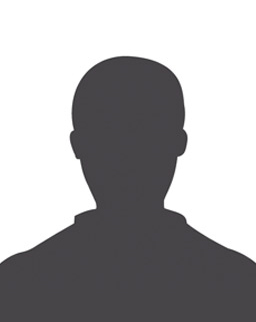 Je suis extrêmement contente de vos services. Nous savons tous que mon dossier n'a pas été des plus facile mais j'ai toujours gardé espoir que votre équipe finirait par la vendre...à plusieurs reprises des gens me disaient « pourquoi pas changer de compagnie » et je leur répondais non je les garde, ils sont fiable et m'ont TOUJOURS guidé et donner de bonne informations à tout les niveaux. J'ai toujours eu un service impeccable et je vous recommanderez sans hésitation. Chapeau à toute l'équipe car pour arriver à « closer » un dossier .... C'est l'union d'une équipe solide et d'un excellent « leader » tel que Normand Roy. BRAVO !!!!! Merci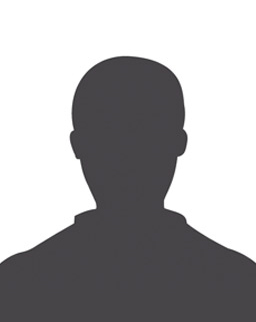 Dès notre première rencontre avec Normand je savais qu'il deviendrait notre agent. Normand inspire la confiance dès le premier contact. Il arrive, il est sûr de lui et il dit les *vraies* affaires même si parfois ce n'est pas ce que l'on veut attendre ;) Normand sait comment bien cerner les besoins de ses clients même ceux et celles qui comme moi ont vécus plusieurs émotions. Un jour j'avais même retiré la pancarte de mon terrain et je l'avais caché derrière la maison. Je niais la vente de ma propriété même si c'est nous qui avions fait appel à lui. Il a des bouts où je m'énervais moi-même! Mais Normand était toujours poli, calme, réconfortant et ramenait la situation ébranlante émotionnellement en une situation tout à fait normale qui suivait un processus de sentiment reliés au laisser-aller. Il a été un pilier précieux. Quelqu'un sur qui nous pouvions compter les yeux fermé. Il était plus que disponible pour nous venir en aide et était notre guerrier au combat, notre parole dans le silence que nous devions garder et notre raison dans la prise d'une bonne décision. Sans lui, je suis persuadé que nous aurions passé à côté de notre maison de rêve. Il a su nous stopper sur les mauvais choix et nous guider vers les bons. Sa force de caractère nous procurait le sentiment que nos droits ne seraient mis en péril dans aucune situation. Il est certain que nous allons recommander Normand à tous ceux et celles qui seront dans le processus de vente ou d'achat d'une propriété. Normand était plus qu'un agent. Il est devenu un ami.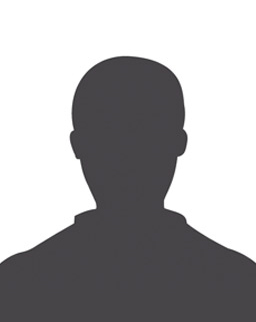 C'est avec un immense plaisir que nous voulons souligner le travail de Normand Roy, agent immobilier chez Via Capitale Accès. Dévoué, professionnel et compétent, il a su nous offrir son entière disponibilité tout au long du processus d'achat de notre maison. Merci pour tes conseils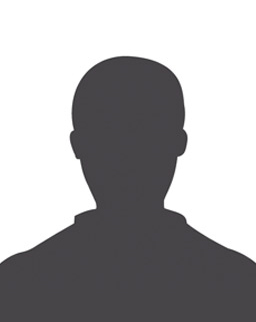 Normand Roy est un agent très compétent, minutieux et généreux de son temps. Il était très positif et nous encourageait concernant la vente. Nous sentions qu'il travaillait réellement pour nous. Nous sommes très satisfaits de son travail. Je vous le recommande fortement!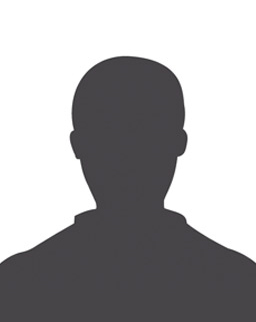 C'est avec plaisir que nous vous faisons part de nos commentaires concernent notre expérience avec votre équipe. Sans aucune sollicitation de sa part, nous avons choisi parmi 4 courtiers immobiliers passés en entrevue, Monsieur Normand Roy de Via Capitale Accès. Notre choix s'est avéré excellent, car nous avons immédiatement pu reconnaître le professionnalisme, la rigueur, l'intégrité et la grande disponibilité de M. Roy. Nous sommes senties supportées et respectées tout au long du processus. Nous recommandons chaudement M. Roy et son équipe pour tout ce qui précède mais aussi pour leur rapidité d'exécution. Leur service est un service CLEF EN MAIN. Merci à vous Normand et à votre équipe.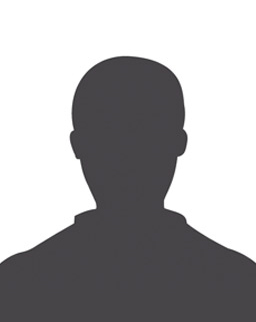 Je suis super satisfaite des services de Normand et son équipe. Je partage mon expérience positive avec eux autant possible et je n'hésite pas de donner vos cartes d'affaires. Un gros merci à vous tous!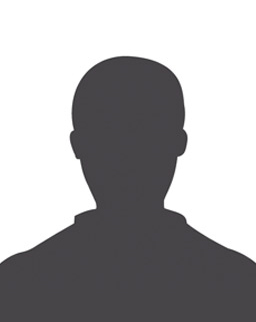 Merci de votre professionnalisme et persévérance. Vous êtes la seule équipe à nous avoir amené de nombreuses visites à la maison. Vous avez continué, sans arrêt, jusqu'à ce que la maison soit vendue. C'est très impressionnant, surtout dans la région difficile de St-Zotique….Merci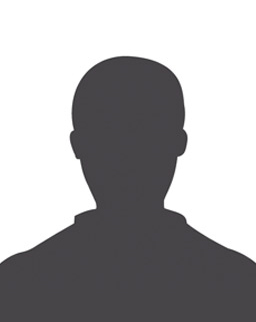 Je suis très content du service que Normand m'a donné et qui continue de m'offrir. Avant la visite jusqu'à la signature chez le notaire pour ma maison, les devoirs ont été bien fait, j'ai eu un suivi impeccable et rapide. Tout a été fait en 2 semaines, bravo et Merci.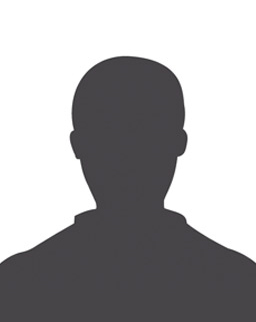 Le service a été au-delà de mes attentes tant par mon agent que par le service obtenu au bureau Le rapport reçu mensuellement aidait vraiment à voir et comprendre comment la maison était vue par les acheteurs potentiels La vente de ma maison a été énormément poussée par Normand et son équipe Réponses rapide à mes questionnements suite à la vente En gros une équipe exceptionnelle!!!  Bonne journée!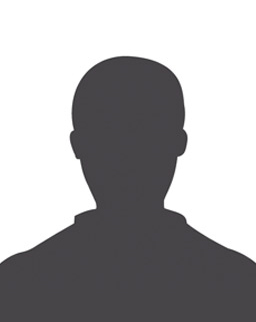 I wanted to take the time to express my absolute and sincerest gratitude for the outstanding results we have received from the sale of our home in St- Lazare. The sale of our property has not been typical with our absences, movement across Canada (twice), and challenges with unseen obstacles with our home. Not only did Normand Roy and his team treat us professionally throughout the process, and routinely communicated to us progress on our sale, but solving the obstacles was managed almost exclusively by Normand. This expertise, leadership, and resourcefulness was truly unexpected, and resulted in a terrific outcome for all parties involved. Additionally and despite our challenges, we achieved our target price on our home. I am convinced that had we been working with an organization other than Normand and his Team, we would not have had this wonderful outcome. I hope that this testimonial would be read and appreciated by other potential clients and that our personal experience will help them decide to make Normand and his team their choice of a real estate professional, because that is what they truly are, professional. With great appreciation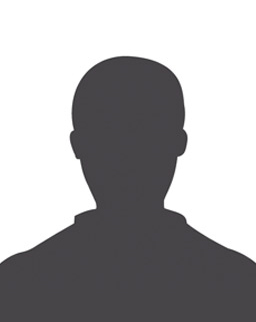 Our experience with Mr Roy and hisTeam was outstanding. Mr Roy developed a successful strategy that facilitated the sale of our house. His ability to establish a productive line of communication, his accessibility, and continual advocacy in favor of his clients were the highlight of our interactions. In short Normand and his team are extremely knowledgeable and consummate professionals. We would highly recommend his services for any real estate transactions.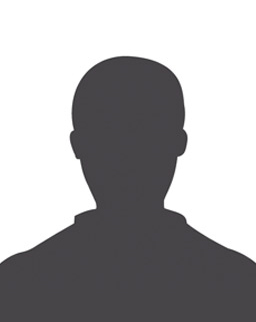 From our first meeting, Normand RoyTeam were there to assist us in any way possible, and to ensure that we received the best selling price for our home. With 16 years of experience, Normand understands the St. Lazare housing market and was able to evaluate our home based on the area and comparable sales results. Normand, and his team were our champions. From Francine (his right arm) who was always on top of all request for visits, to Normand, who was our voice of experience and took us through a stressful process with confidence, calm and determination. Whenever we had a question, all we had to do was ask. Whenever we sent an email, there was always a response. We always felt connected and supported every step of the way. With Normand's constant contact with interested prospective buyers' agents, we ended up with two offers for our home. Normand helped us to understand both offers, and guided us through the process of choosing which would be in our best interest, which was his goal from the beginning. Having received just over our asking price, needless to say, we are very happy with the result! We would highly recommend Normand Roy and his Team without hesitation.